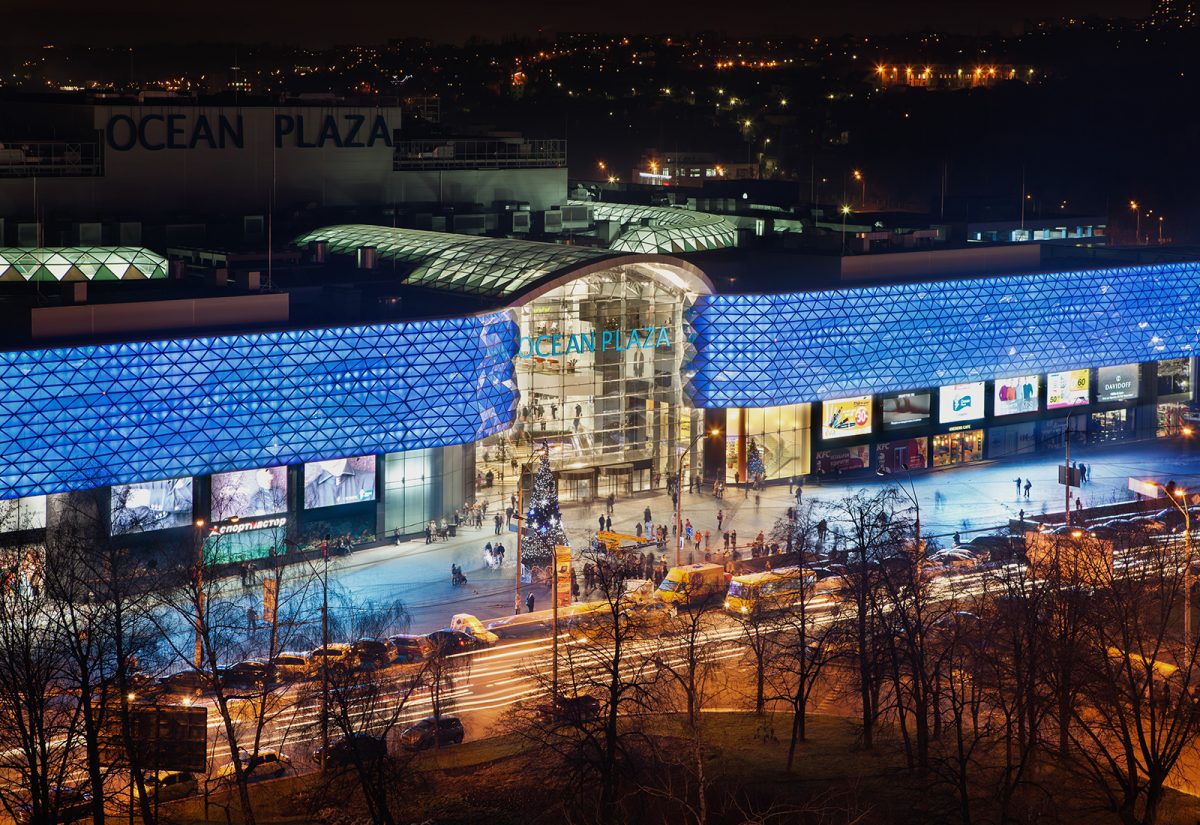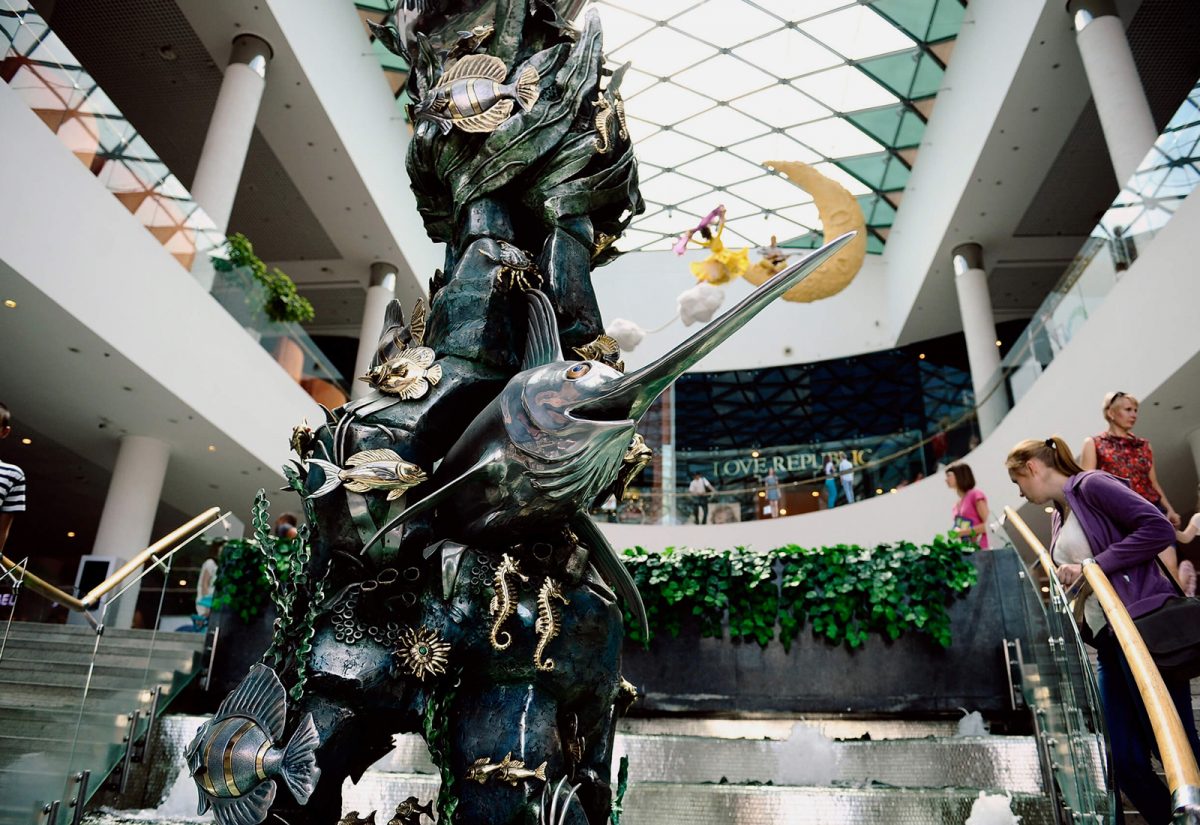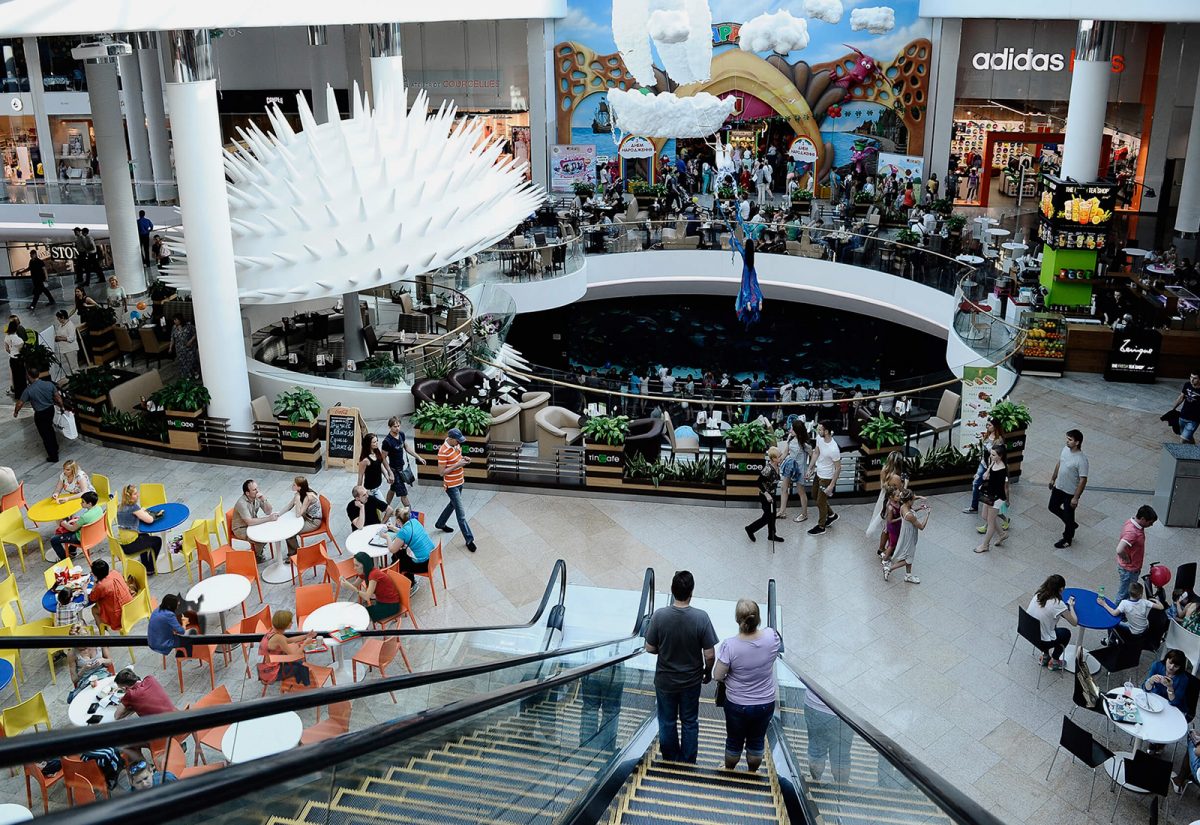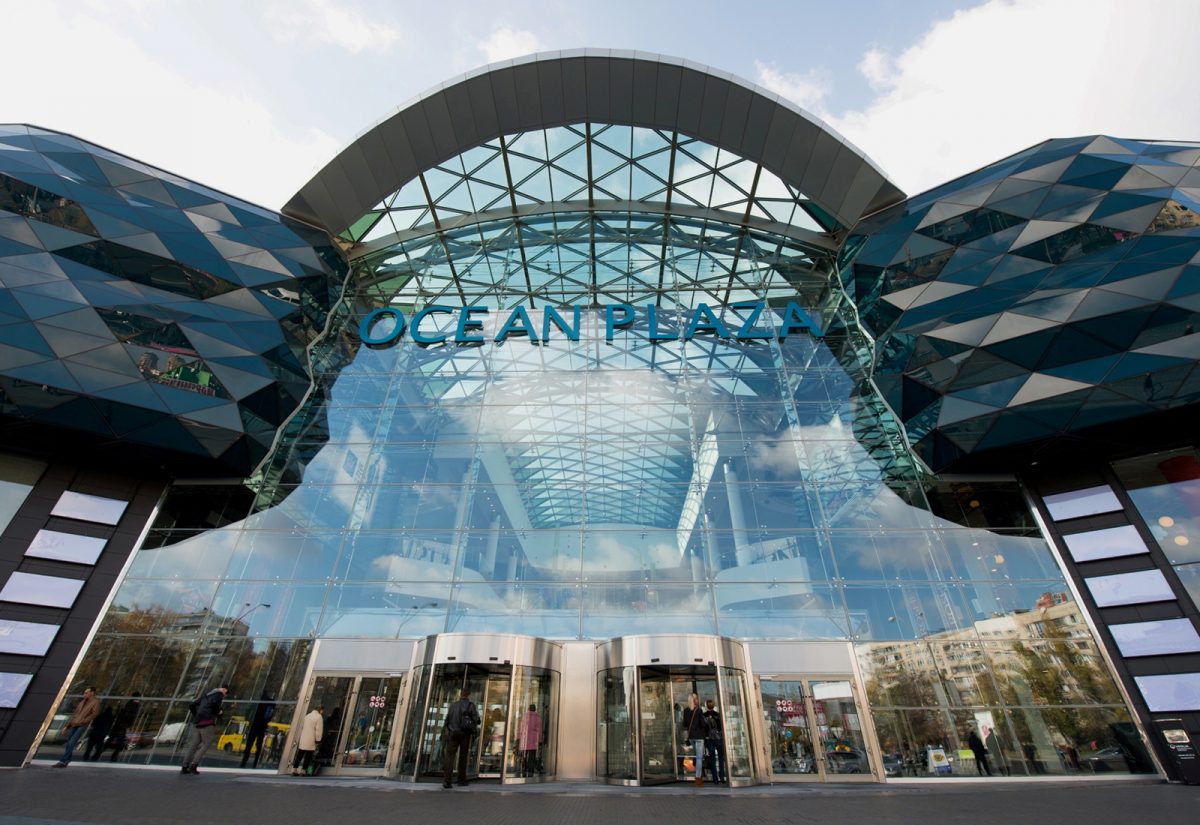 Nearly 50,000 visitors daily
Ocean Plaza is the most popular shopping and entertainment center in Ukraine, as well as one of the largest in Europe, by the number of visitors and purchased goods.
This bright seven-story building, which is a joint project of UDP and KAN Development, was opened in November 2012. It is located near the Lybidska metro station in one of the most dynamic districts of the capital.
The total area of Ocean Plaza is 165,000 m². The facade of the building, with nine large LED screens, is decorated with illuminated glass panels resembling the waves of the sea. Inside one can find:
≈ 300 stores;
≈ 30 restaurants;
an amusement park;
a 4K movie theatre Cinema City Kiev;
a parking lot for more than 1,400 vehicles;
a fountain and a 350,000l public aquarium with exotic predators.
The concept of the interior of the edifice was developed in collaboration with a world-renowned design bureau Chapman Taylor. The total cost of the project amounted to $300 million.
In August 2013, Ocean Plaza cut the ribbon on its much-anticipated 3,000m² summer complex City Beach Club, with two pools and the largest terrace and open-air beach on the rooftop, which has made it into the Ukrainian Book of Records.